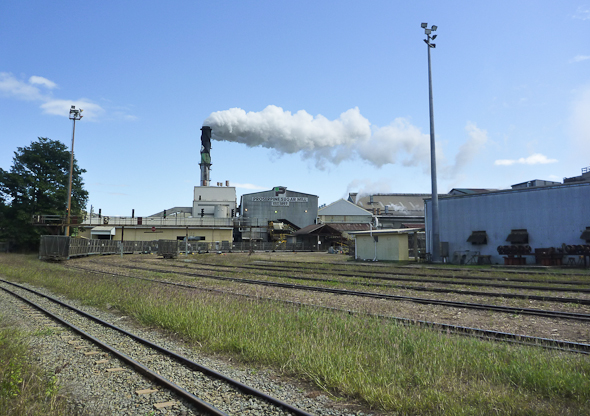 Proserpine canegrowers vote on mill sale
The fate of the Proserpine Cooperative Sugar Mill lays in the hands of its members as growers head to the polls to vote on Sucrogen's $115 million offer.
[media-credit id=175 align="alignleft" width="590″]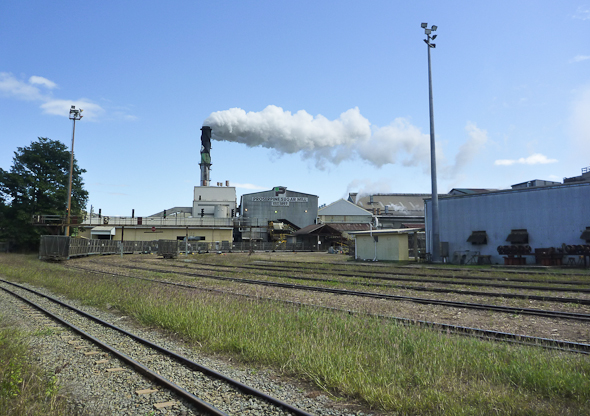 [/media-credit]
The Proserpine Cooperative Sugar Mill is up for sale.
The fate of the Proserpine Cooperative Sugar Mill lays in the hands of its members as growers head to the polls to vote on Sucrogen's $115 million offer. A sale would end 80 years as a cooperative but would help the mill recover from a $90 million debt.
Australia's biggest raw sugar producer, Sucrogen, pledged its offer in June and now requires a yes vote from 75 per cent of the mill's 218 members to complete the transaction.
Sucrogen is a subsidary of Singapore-based Wilmar International, Asia's leading agribusiness group worth $30 billion worldwide.
A sale would generate an estimated $25 million profit for growers, representing more than 20 years of distributions they've have received from the mill.
Just days before voting closes, the parent company of Tully Sugar, Chinese Government-owned food and oil giant COFCO, put forward a bid for $120 million, which was rejected by the mill board on the basis of non-compliance.
Proserpine Sugar Mill acting CEO Ian McBean said COFCO's offer was a last minute attempt to sway votes.
"At the moment with the Tully COFCO interference, it's really just about creating uncertainty … They're just trying to get a no vote," Mr McBean said.
"If they can get a no vote then it creates a whole new environment and they then stand ready to come in with another offer should a no vote be the result on Wednesday."
Mr McBean attributed the debt to bad weather, poor yield, and substantial capital investments in the mill and various projects.
"Last year when we had the very wet season and we only ended up cutting just under one million tonnes of cane and we had a lot of interruptions because of the weather and that had a significant financial impact on us.
"So as a result of that, the board was faced with some pretty tough decisions and we needed to reduce debt."
The details of the sale
Nine investors were approached in an effort to raise equity, two of which returned to the table with firm offers.
Sucrogen was deemed the superior offer and the mill proceeded through memorandum understanding and due diligence before a sale agreement was signed on June 3.
Sucrogen's Victoria Sugar Mill site manager Russell Brown has been on the ground since the agreement was made to help facilitate the integration.
He said Sucrogen have offered every staff member a job on terms no less favourable than their current contract.
"We've been working through that with one-on-ones for the last six weeks," Mr Brown said. "All the wage employees are more than comfortable with the offer because we've actually offered and honoured their current Enterprise Bargaining Agreement."
The mill employs 46 staff and around 200 wage employees.
Growers' current Cane Supply Agreements will also be upheld by Sucrogen but Mr Brown admits there are some concerns among growers about the potential sale.
"There are two issues… If I put my grower hat on, why did we get in this predicament and the second issue is how can I get as much as I can as a price for the asset that we're selling.
"As a grower… That's a pretty fair thing to want I suppose you don't want to get ripped off for the asset."
What lobby groups have to say
Canegrowers Proserpine Manager Michael Porter believes the vote could go either way.
"I think up to about a week ago there was probably a degree of certainty that Sucrogen may be the successful owner of the business but now that somebody else has raided into it it has clouded the issue for some of those growers who have not voted and the members who haven't voted, they may be inclined to support an alternative bid," Mr Porter said.
"From a member's point of view, I think they're probably focusing on money … But I think a lot of other people are also looking at well if somebody is going to take over my mill and my asset, what are they going to do for me.
"It's not so much the money, it's how are they going to manage that mill and how stable does it make out industry locally."
If a yes vote isn't achieved, Mr Porter said the mill has three options: it can approach COFCO, try to influence Sucrogen to come back with a counter-bid or appoint an administrator to close the sale.
"But I wouldn't think they would want to go that way (appoint an administrator) when there are still two people hot to buy, I think they'd be willing to sit down and talk to both parties and see what they can work out.
"We're fortunate that our dilemmas have come at a time when there is renewed interest in milling infrastructure."
However, Mr Brown indicated there will be no counter-bid from Sucrogen.
Prior to the sale agreement between the two parties, an independent expert determined the company's offer for the mill, valued at between $101 to $122 million, to be both fair and reasonable.
He said based on this assessment the company would not be entering into a Dutch auction. "If you [the growers] say no, we'll walk away."
Growers' concerns
Glen Clarke is a fourth generation corporate supplier and said the sale of the mill came as a surprise to many growers.
"It was all news to us when they came back and suggested that they had three replies and the best reply on the table was the Sucrogen offer," he said. "That's the first we knew of it, two months ago."
Mr Clarke said the mill is a founding industry of Proserpine and many local businesses, like the growers, are starting to feel the strain of the uncertainty surrounding the sale.
"We need to resolve this fairly quickly," Mr Clarke said. "It should at the end of the day … boost the town."
The Clarke family have lived in Proserpine for about 100 years and Mr Clarke's grandfather was involved in the original takeover by growers of the then government-owned mill in the 1930s.
"It's been a long history in our family and at the end of the day it's going to come to a halt so it's a sad day."
Mr Porter said this feeling is shared by other growers.
"Cooperatives are a little bit different to public-invested companies or foreign-owned companies. The growers have always had a good relationship with the mill and have always had the opportunity … to discuss any issues directly face-to-face with senior management.
"The directors are fellow farmers, neighbours, friends and associates so it's going to be a different way of doing business for them. It's very emotive … I think the best thing that can happen for them is if we can get a decision … [and] move on from there."
The outcome of the ballot will be announced at a general meeting of members on Wednesday at 9am.